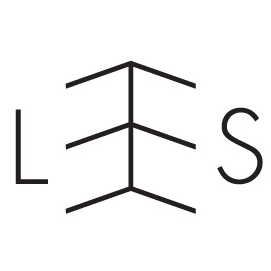 LES (Laboratory for Education and Synergy) is creative space for all generations and a place designated for mutual enrichment and education.
We have prepared a broad spectrum of educational programs which includes art workshops for children and teenagers inspired by current exhibitions, gallery animations, guided tours of exhibitions and educational programs for schools. The title LES (Laboratory for Education and Synergy) refers to the promotion of education and synergy - cooperation of more factors, whose combined effect is greater than the mere sum. The encounters in LES are inspiring for both event participants and their lecturers. The common goal is to experience and understand contemporary art in its various forms.
Visit our Facebook and Instagram profiles.
We regularly offer WORKSHOPS for children and their parents. And also EDUCATIONAL PROGRAMS for SCHOOL GROUPS, which can be realized in English on request.
For more information and ordering please contact us on e-mail les@faitgallery.com.
WORKSHOPS
To sign up for workshops please email us at les@faitgallery.com. The capacity is limited. In case you are not able to attend, please inform us beforehand. We recommend to bring suitable clothes for creative activities.
Admission
Workshop for children 2–6 years old:
70 CZK / 130 CZK for 2 children / 190 CZK for 3 children
Open studio for children 3–7 years old
70 CZK / 130 CZK for 2 children / 190 CZK for 3 children
MARCH
Wednesday 4th March, 16.30
FULL CAPACITY / Open studio for children 3–7 years old
Saturday 7th March, 10.00
FULL CAPACITY / Workshop AHOJ! for children 2–6 years old
Tuesday 13th March, 10.00
FULL CAPACITY / Workshop ZE-MĚ for children 2–6 years old
APRIL
Saturday 4th April, 10.00
Workshop NA KŘÍDLECH for children 2–6 years old
Wednesday 8th April, 16.30
Open studio for OLDER CHILDREN (7–12 years old)
Tuesday 14th April, 10.00
Workshop NA KŘÍDLECH for children 2–6 years old
Saturday 25th April, 14.00–17.00
ART WEEK / Workshop for all generations
70 Kč / person; 200 Kč / family admission (max. 2 adults + 3 children)
Wednesday 29th April, 16.30
Open studio for children 3–7 years old
MAY
Tuesday 5th May, 10.00
Workshop AHOJ! for children 2–6 years old